meet the team
The force behind Blueaura!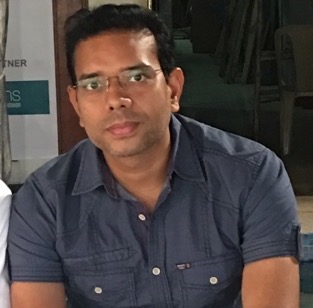 PANKAJ KUMAR
FOUNDER
An engineer by profession, Pankaj has worked extensively in the education field. He got the inspiration to start Blueaura so that he can help people get the best clothing at the best prices. The market is flooded with either poor quality clothing at low prices or good quality clothing at very high prices. This makes good clothing out of reach for masses. Through Blueaura, he aspires to provide the best quality clothing at an affordable price.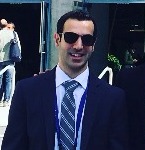 Anthony Khoury
Overseas Operation
Anthony stays in Montreal, Canada. He loves clothing and its business. He is an MBA from the best university in Canada. He looks after the overseas operations of Blueaura basically USA and Canada. A very hard working young man in his late twenties, Anthony is full of energy. He is a perfectionist. He also gives his valuable feedback in Product designing and overall marketing of Blueaura Apparels.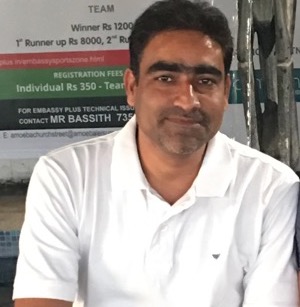 Shekhar Gupta
Domestic operation
Shekhar is a veteran in Marketing. He looks after the domestic operations and marketing of Blueaura. He also provides his valuable suggestion in product designing, selecting the right fabric, coordinating with e-commerce experts, deal with investors etc. He loves communicating with people and has a sharp eye on details. He makes sure that nothing goes missing as far as marketing is concerned.
Necessity is the mother of invention. It may be a cliche saying, but it fits very well with our mission. Our journey at BlueAura Apparels started when we could not find the clothes we need. Most garments available in the market today are cheap or expensive. A cheap garment will fade quickly with every wash. On the contrary, a costly clothing item may not be a higher quality garment. After a few washes, cheap items fade in color, and the garments become less crisp, especially if it is cotton.
Paying for affordable clothes that make you look and feel good are hard to find in India! We provide premium quality clothing at extremely affordable prices, unlike most of the clothing manufactured in India that export and sell at very high prices.
We provide unbeatable prices by delivering directly to the consumer. It allows us to provide you with really affordable rates. Your experience with our items, and of course, the smile we bring is our greatest inspiration. We will always strive for high quality and the best price to delight our customers, everywhere.
Our Promise
Premium clothing that is well designed and affordable. We skip the luxury retail madness. With no storefront costs, and no elite designers bringing up the price of our clothing, we keep the prices low. We maintain our elegance through simplicity. You will not have to pick between a holiday vacation or buying clothing if you shop with us—our prices are second to none.
Our Vision
To be recognized in world as the leader in providing comfortable and quality clothing, that is an affordable personality to everyone.
Our Mission
To be our client's apparel of choice, when it comes to our second to none pricing. We value, quality, fashion and a low ecological footprint. Enjoy premium and spread the smile—Shop for BlueAura Apparels Clothing. To know more about BlueAura Apparels, please visit our Facebook page.